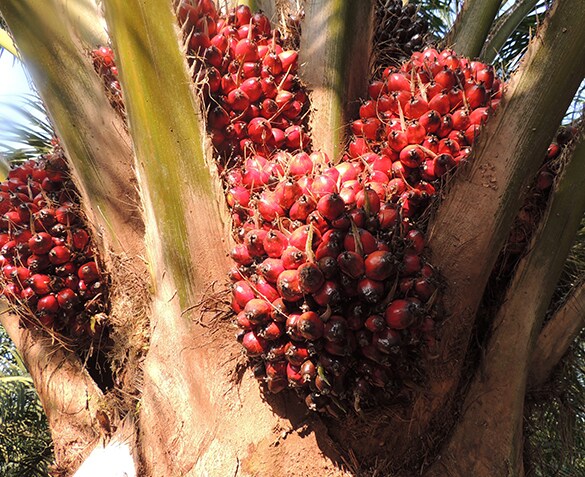 21-09-2016
Ferrero leads the 2016 WWF Palm Oil Scorecard
On 21st September, the WWF International Palm Oil Scorecard 2016 was published and has placed the Ferrero Group as a top scorer among 137 global companies, which were all assessed according to their sustainability actions in the palm oil sector during 2015.
Specifically, in recent months WWF has analyzed companies in Europe, North America, Australia and Japan to understand their progress on the certification of palm oil as well as on key actions to ensure a responsible use of palm oil.

Through this survey, Ferrero has obtained a score of 9 points out of 9 and has been labelled as 'Leading the way' to the ultimate sustainability goal for the industry – that certified sustainable palm oil becomes the standard commodity grade for all companies.

This result derives from having met our certification objective in January 2015, ensuring that the final product physically contains 100% RSPO Segregated palm oil, as well as from its additional sustainability actions.
Indeed, in line with our consumers' and employees' values and expectations, in 2013 we launched the Ferrero Palm Oil Charter listing the key single topics to be managed, in order to secure a sustainable palm oil supply chain.
Since then, Ferrero's partnership with TFT has been allowing us to turn our commitments into grounded actions, such as conducting field visits in the plantations we source from.
Key to this progress is the continuous dialogue and engagement of our suppliers throughout the journey. Ferrero is committed to engage and support its suppliers to develop, implement and follow-up a pragmatic and long-term action plan in order to address the Charter requirements in their own and third party estates. The next step will involve third party verification of the implementation of the Charter requirements.

Furthermore, Ferrero's membership with the POIG in November 2015 represented a further step to carry out its sustainability commitments and actions on a credible and innovative platform. Ferrero shares the POIG's vision to "break the link between palm oil and deforestation, and human, land and labor rights violations."(www.poig.org), and in line with this vision, we proceeded by supporting the HCS Approach and the "Free and Fair Labor in Palm Oil Production: Principles and Implementation Guidance". Endorsed respectively in April 2015 and April 2016, both of these toolkits provide practical guidance for our suppliers in addressing our 'no deforestation-no exploitation' Charter requirements.

Finally, the result achieved in the WWF Scorecard is relevant to us because it underpins the importance of our journey towards responsible palm oil, further fueling our determination to succeed and renew our commitment in this direction.
We at Ferrero are celebrating our 70th Anniversary. It goes without saying that this result is embedded in the strong legacy and values coming from Ferrero's inherent commitment to be a responsible player in the global market.

What are the Ferrero milestones towards responsible palm oil?
2005 – January- Ferrero becomes RSPO (Roundtable on Sustainable Palm Oil) member
2013 – November – Ferrero launches the Palm Oil Charter and becomes a member of The Forest Trust.
2014 – May - Ferrero publishes its first progresses' report about the Charter's implementation
2014 – November – Ferrero becomes Palm Oil Innovation Group (POIG) supporter.
2014 – November –Ferrero acknowledges some remaining issues in the plantations it sources from and agree on action plan with its suppliers.
2015 – January – all Ferrero products worldwide are RSPO certified under the Segregated supply chain – which means that they physically contain sustainable palm oil from certified.
2015 – April – Ferrero endorses the High Carbon Stock (HCS) Approach the toolkit on how to identify tropical forests for conservation and degraded lands for potential plantation development.
2015 – October – Ferrero knows the mills and related plantations of origin for 99.5 % of the palm oil products it buys.
2015 – November – Ferrero becomes Palm Oil Innovation Group (POIG) member.
2016 – March - Ferrero endorses the "Free and Fair Labor in Palm Oil Production: Principles and Implementation Guidance"