Through a range of premium chocolate specialties, Ferrero Rocher® elevates the emotion of your precious moments.
IRRESISTIBLE TASTE EXPERIENCE
Each Ferrero Rocher is created with passion and commitment. We take a whole hazelnut, dip it in a smooth and velvety filling, coat it in milk chocolate and cover it in hazelnut pieces to give you an irresistible taste experience.
DISCOVER THE HISTORY OF FERRERO ROCHER®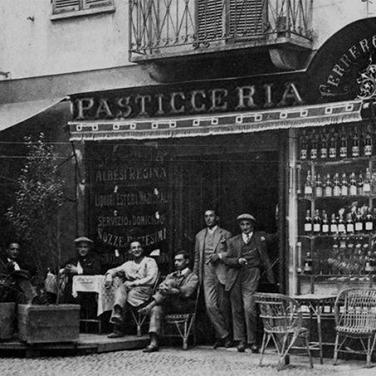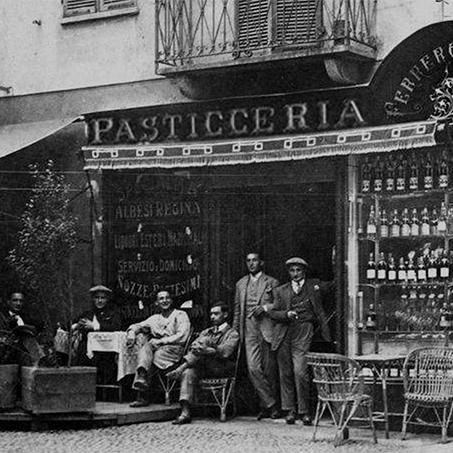 Ferrero Rocher®, one of the most iconic brands of the Ferrero Group was created in 1982 in Alba, a small town in the hills of Piedmont in Italy. It was inspired by the desire to make all the pleasure of a sophisticated chocolate speciality accessible to a much wider public.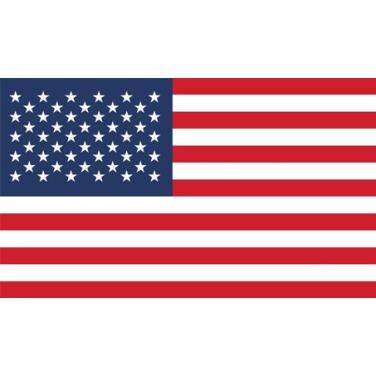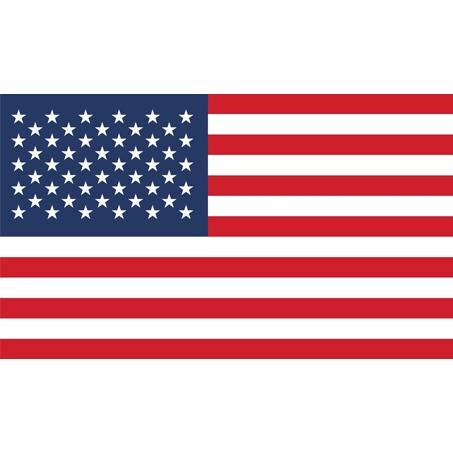 Initially sold in Europe, Ferrero Rocher® was launched in the US in 1988 to soon become the favourite boxed chocolate for millions of people around the world. Today, it is the world leader in its category and is sold in 140 countries across 5 continents.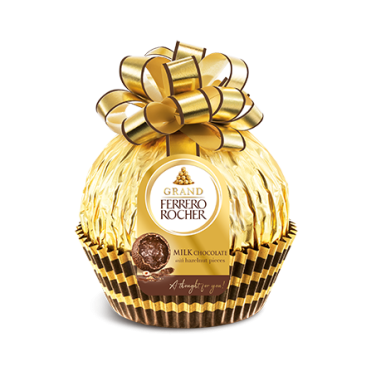 A special delicacy from Ferrero Rocher® is launched. A crunchy shell of delicious milk chocolate, enriched with selected hazelnut grains, all wrapped in gold. The perfect gift to share.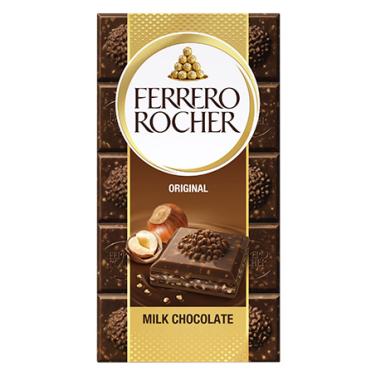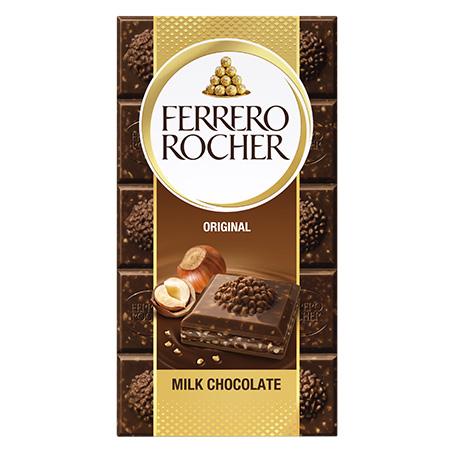 The Ferrero Rocher® chocolate bars
A surprising pleasure from Ferrero Rocher® to bring you another dimension of delicious sensation of textures and flavours.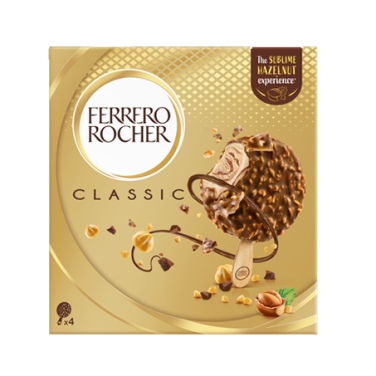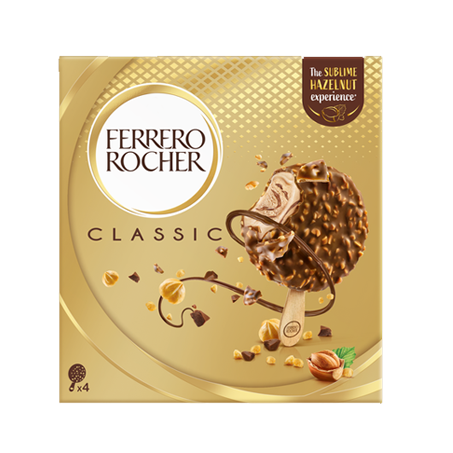 The New Ferrero Rocher® ice cream
Since the launch of our Ferrero Rocher® ice cream portfolio in 2021, consumers are able to enjoy the unique taste of our beloved Ferrero Rocher® in the form of an ice cream for special moments of indulgence all year round, especially in the warmer months.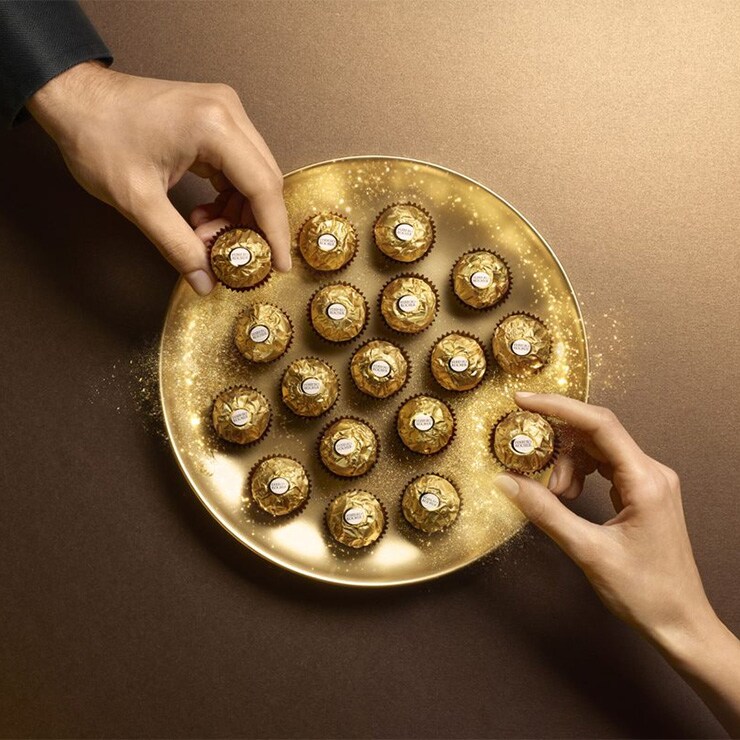 Celebrating the special moments
Thanks to its extraordinary taste experience and its iconic packaging, Ferrero Rocher® is a symbol of celebrations across the world, perfect to gift or to share with your beloved ones.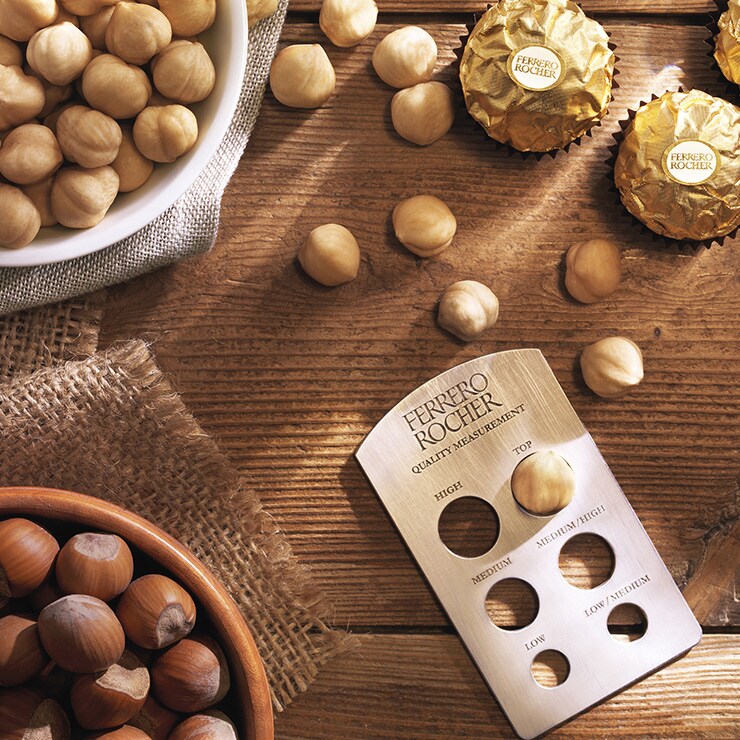 We are committed that every Ferrero Rocher® product is a demonstration of expertise and quality that creates an enjoyable experience every time. Moreover, we are on a continuous journey to improve the sustainability of our products