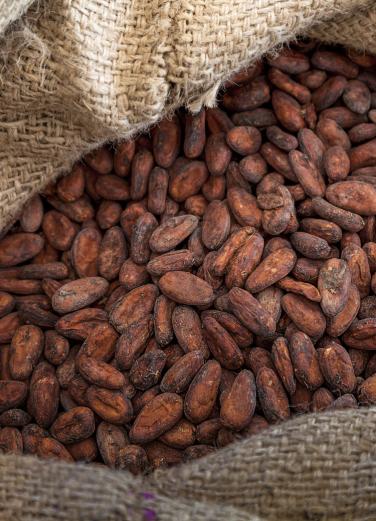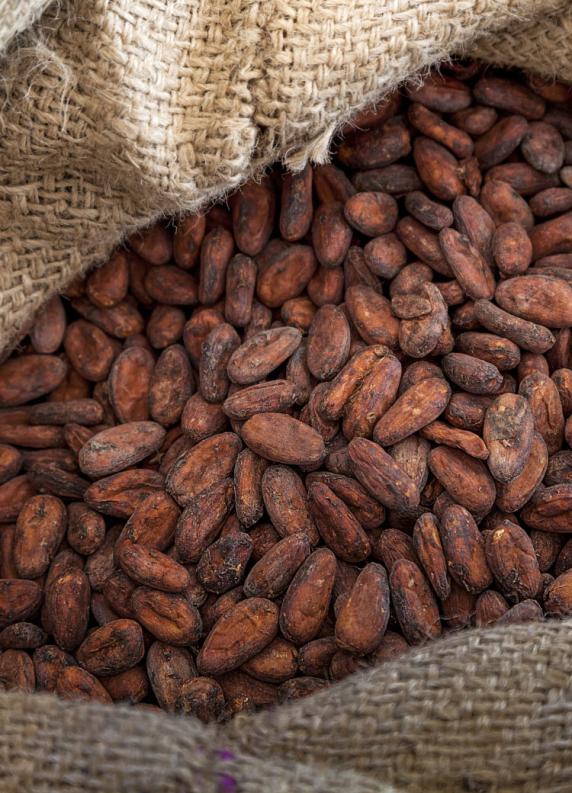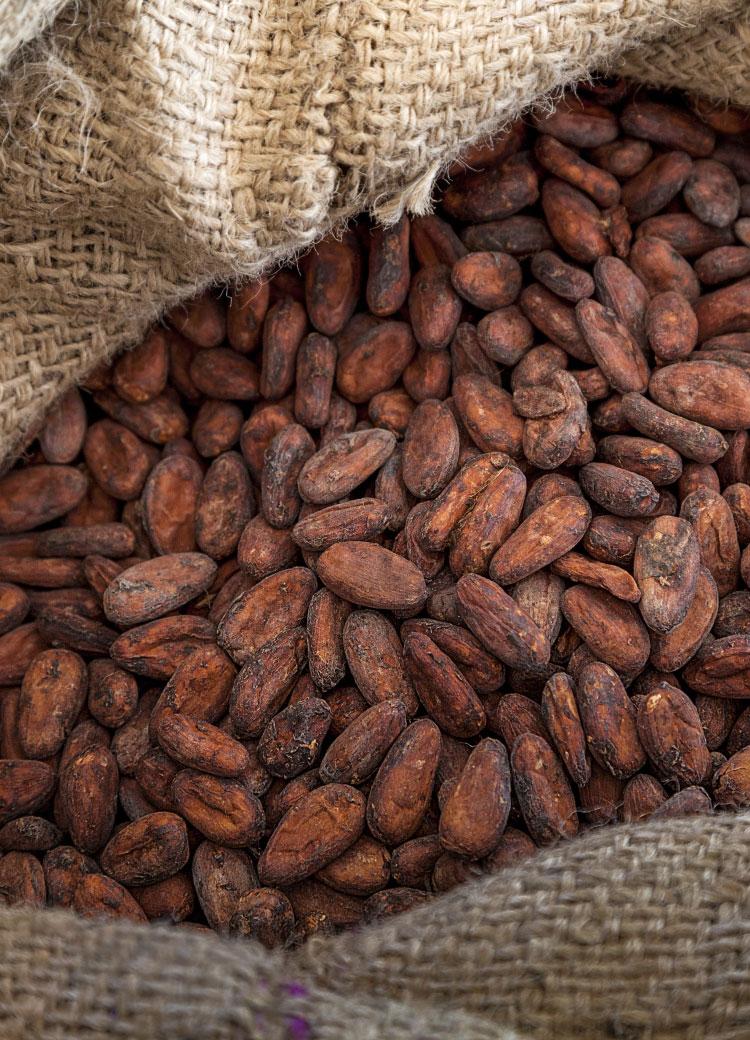 OUR APPROACH TO SOURCING COCOA
Our products wouldn't be the same without the rich flavour of cocoa. In addition to meeting our specific quality requirements, we source our cocoa through a supply chain that carries out our ambition for a cocoa industry that's good for people and the planet. At Ferrero, 100% of the cocoa in our products is sourced through independently managed sustainability standards such as Rainforest Alliance, Cocoa Horizons or Fairtrade Foundation. Also, our cocoa beans are physically traceable to farms, which helps us support local farmers and communities in a targeted way, along with the commitments in our Ferrero Cocoa Charter.
Our rich cocoa comes from cocoa farmers across the globe, but mainly from Côte d'Ivoire and Ghana, accounting for 65% of the global cocoa production, complemented by Nigeria, Cameroon, Ecuador and Colombia. Many farmers face complexities of economic, social and environmental issues. Of the two million smallholder cocoa farmers, most of whom are based in West Africa, many live in poverty, which is one of the root causes of other systemic problems, including child labour, forced labour and deforestation.
At Ferrero, we help farmers improve their livelihoods.
We support them in adopting sustainable agricultural practices to improve cocoa farming practices. We also help them diversify their incomes to improve the livelihoods of farmers, communities and vulnerable groups.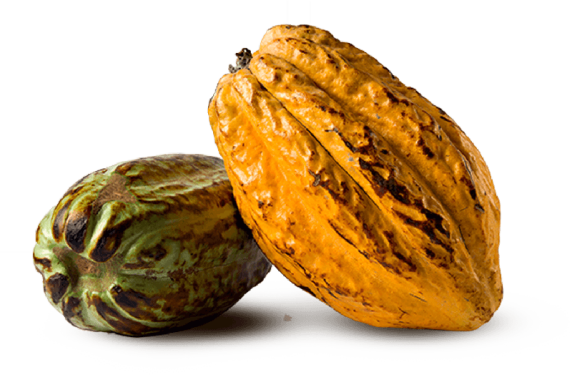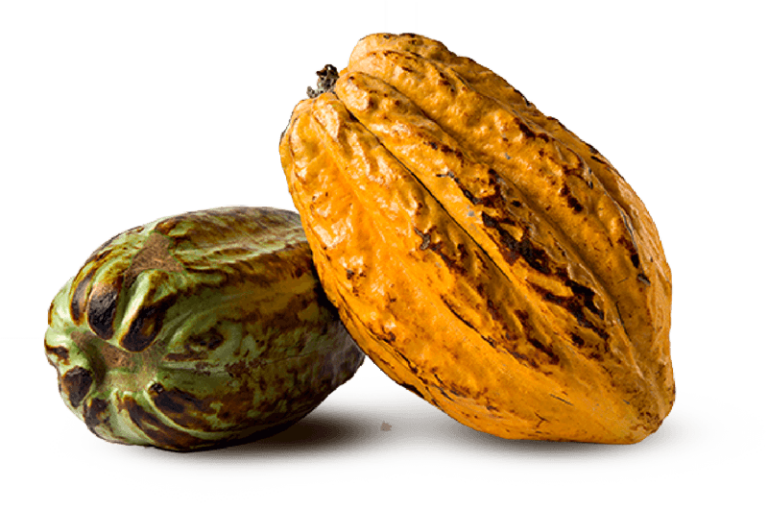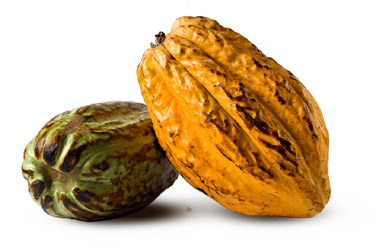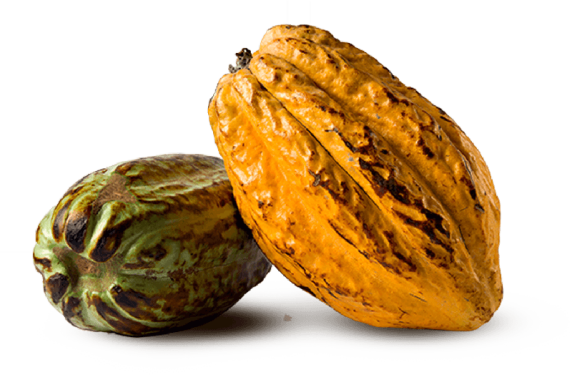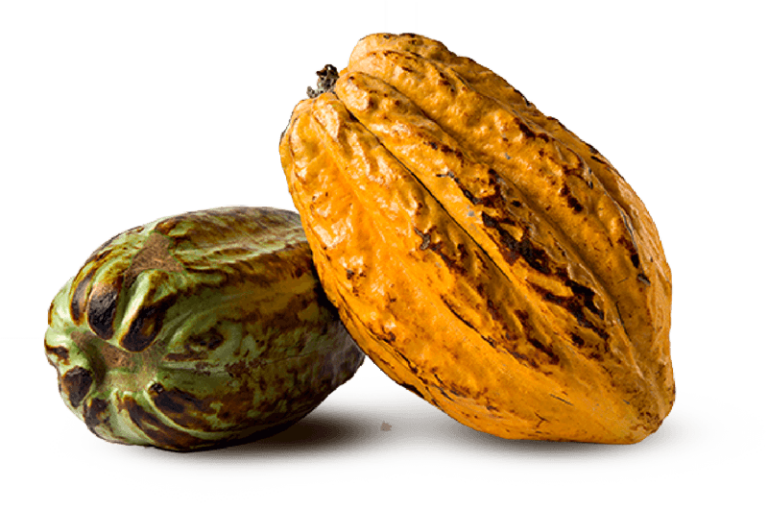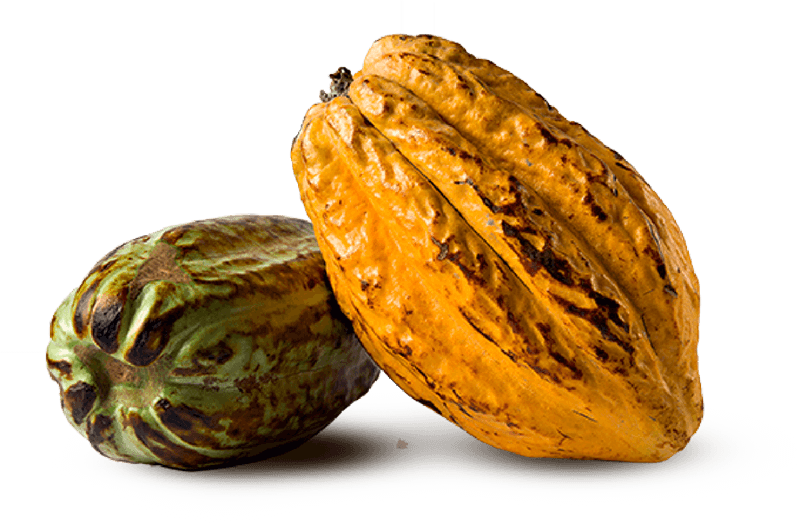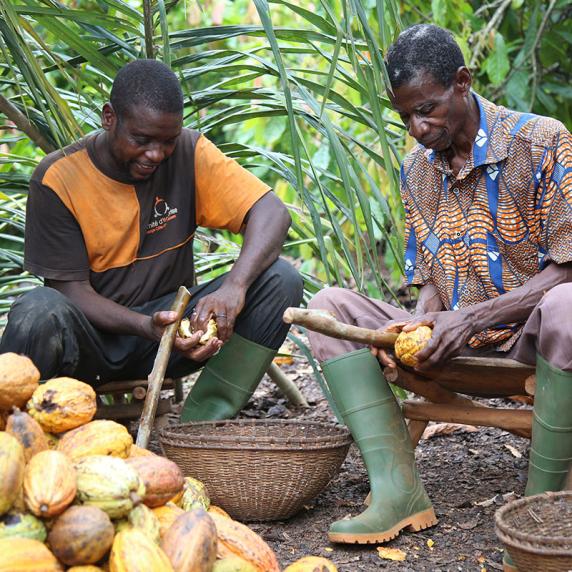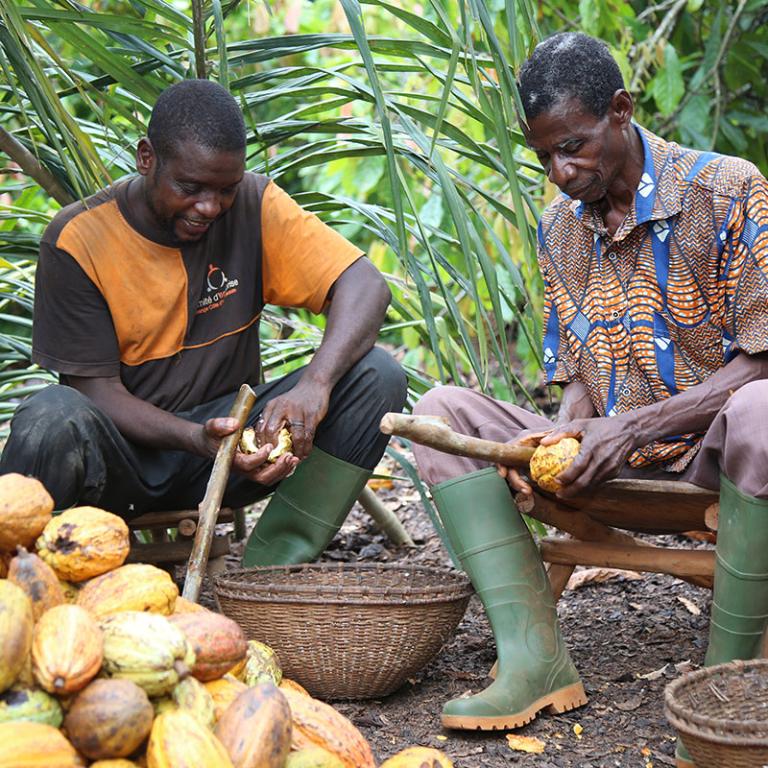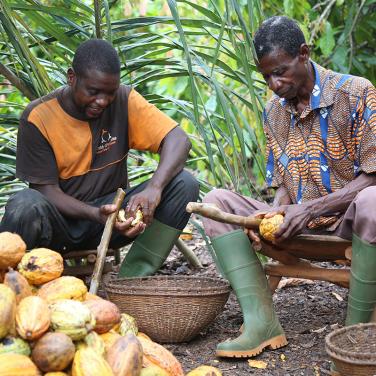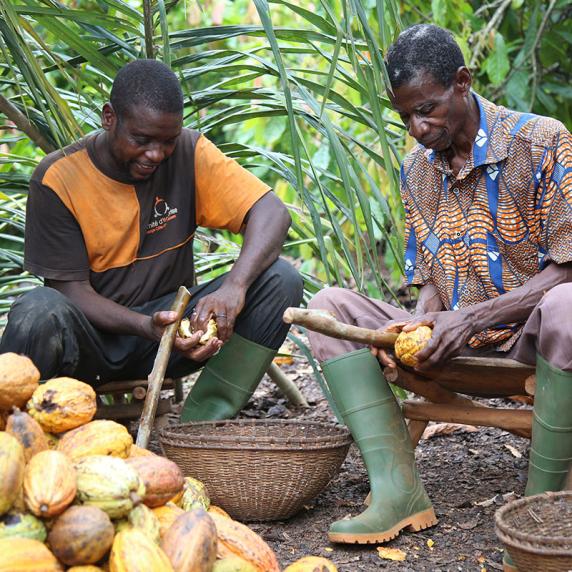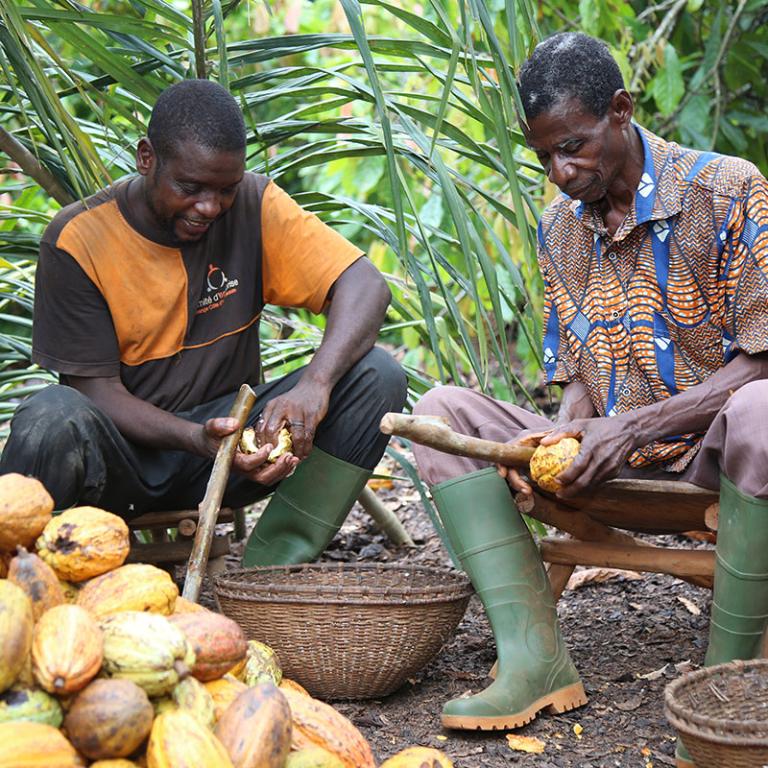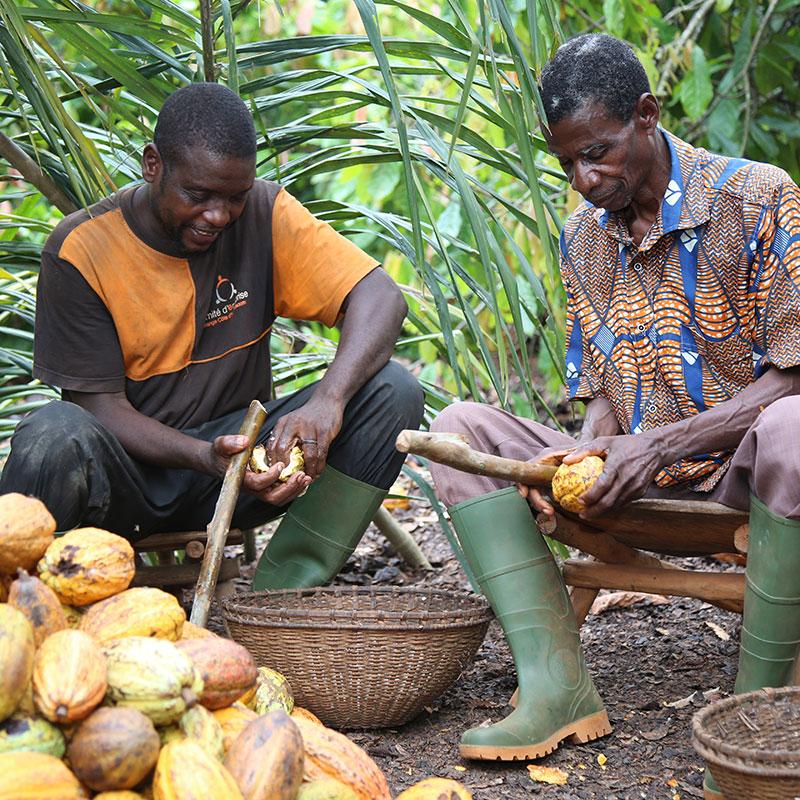 Key results
100% of our cocoa is sourced through independently managed sustainability standards, such as Rainforest Alliance, Cocoa Horizons, Fairtrade and others.
We have constructed and renovated 103 schools and 49 school canteens.
99% of Ferrero-dedicated cocoa farmer groups are covered by Child Labour Monitoring and Remediation Systems (CLMRS) or equivalent systems, which identify and address instances of child labour.
We use technology to map farms and sourcing areas so that we know their location, size and productivity.
We distributed over five million cocoa trees to farmers.
Around 1/3 of our cocoa farmers have received one-to-one coaching on farm and business planning.
We have supported over 25,000 people in building other sources of income through soap-making, beekeeping or chicken farming.
Since 2008, Ferrero has been a member of the International Cocoa Initiative (ICI), which aims to ensure a better future for children and to advance the elimination of child labour in Côte d'Ivoire and Ghana. We also partner with the Child Learning and Education Facility (CLEF), which brings together the Ivorian government, companies and foundations to give access to quality education to over six million children in cocoa-growing communities in Côte d'Ivoire. We have also been a long-standing member of the World Cocoa Foundation (WCF).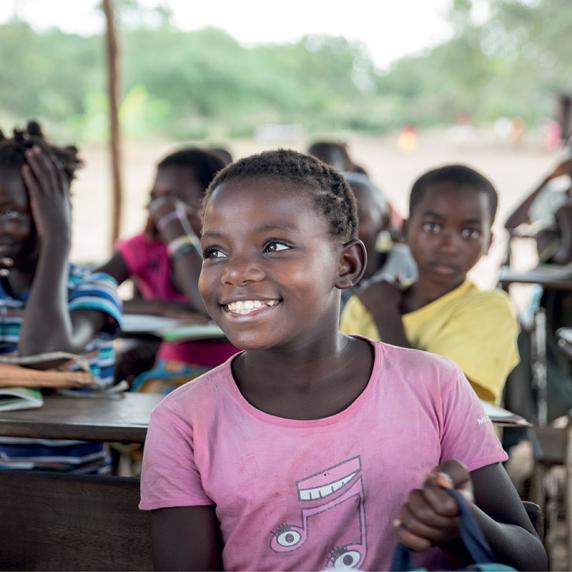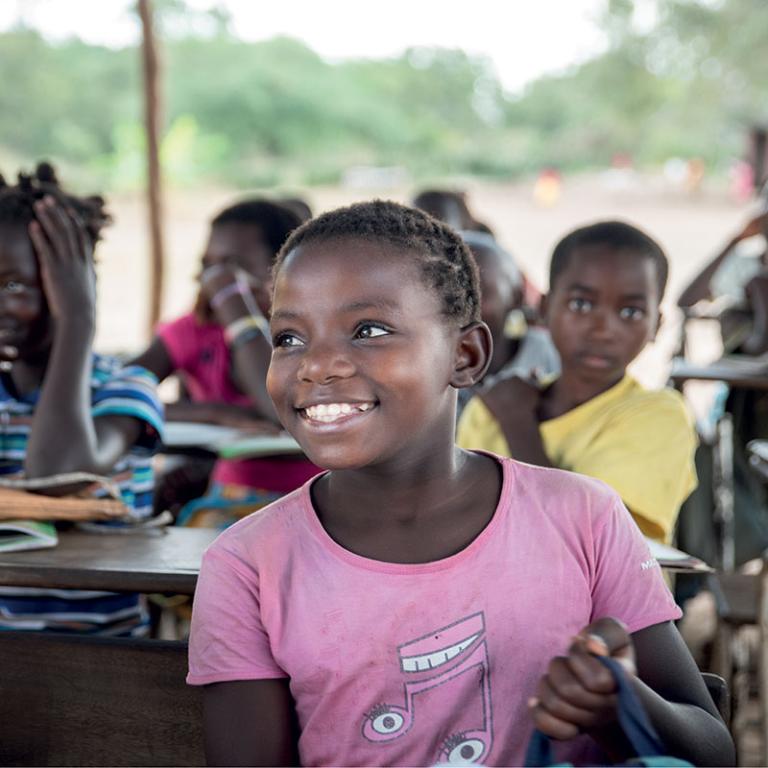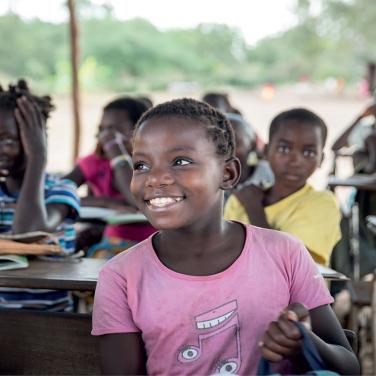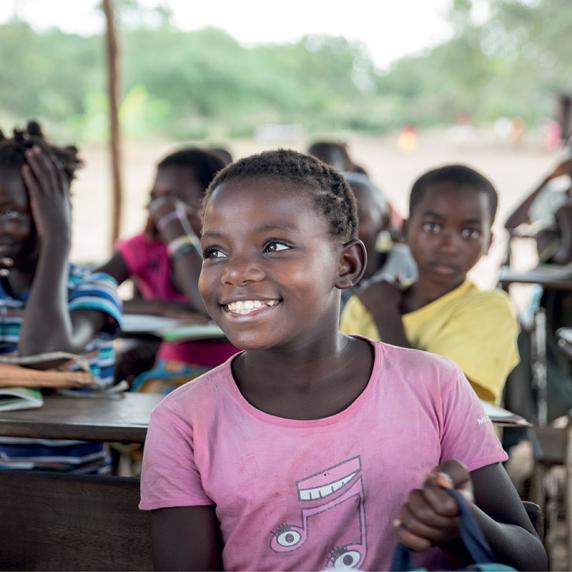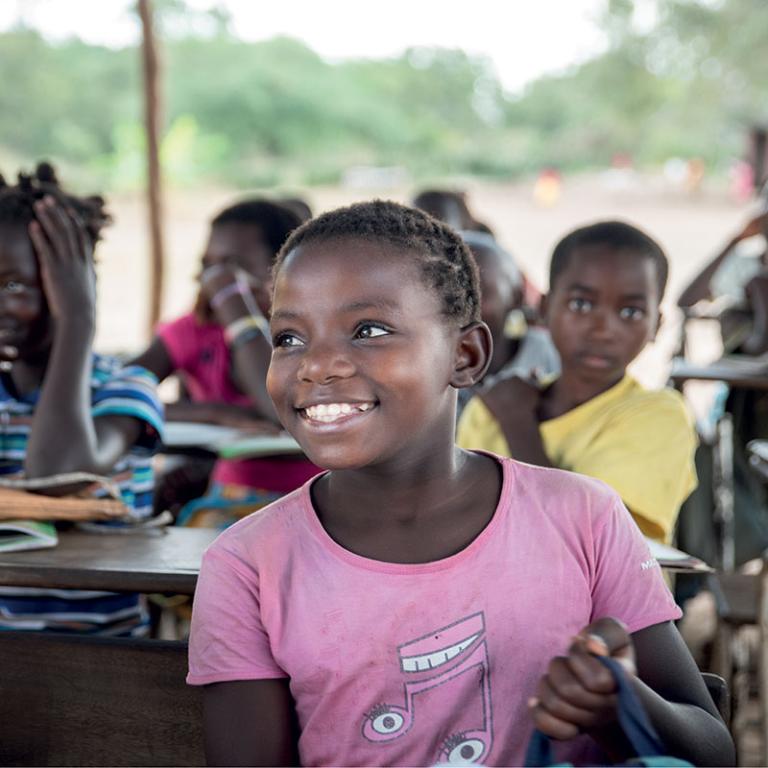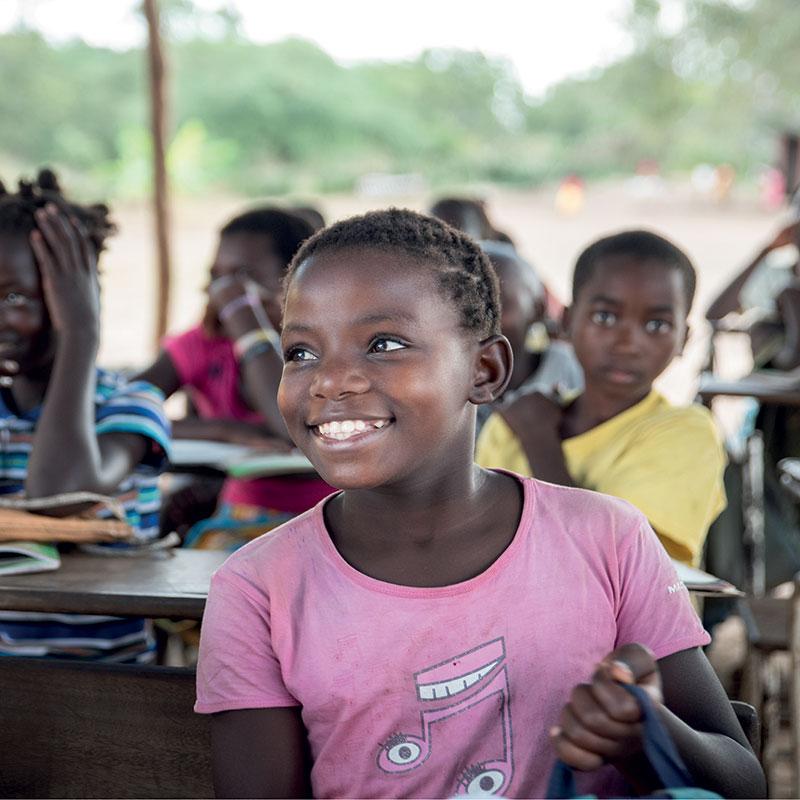 Protecting children's rights
Ferrero promotes human rights throughout our global supply chain, and we help tackle child labour. We support the children of families in cocoa-growing communities by providing access to education, good nutrition and clean drinking water. Our integrated approach combines household, district, regional and national activities, working with key partners. To support us in achieving our objectives we have a long-term strategic partnership with Save the Children, which we renewed in 2021.
This partnership benefits 90,000 children and adults in 65 cocoa communities in Côte d'Ivoire over five years.
Given the critical role of women in bringing economic, environmental and social change, and ensuring child protection, our activities strongly focus on empowering women. We are also sensitising farmers on children's rights and implementing systems designed to identify and remediate cases of child labour, also called CLMRS (Child Labour Monitoring and Remediation System).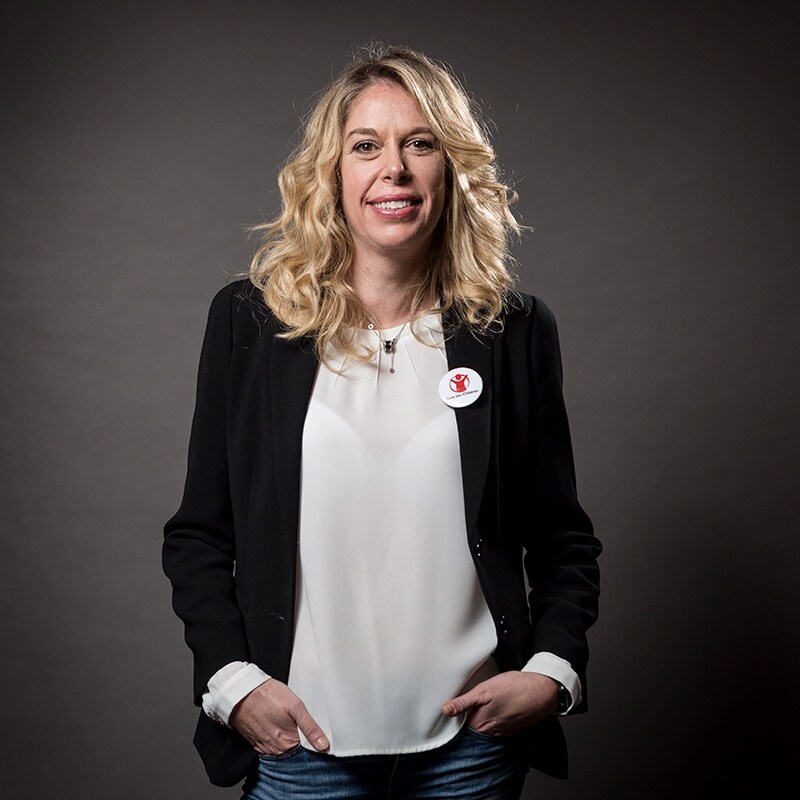 " Child labour is a major issue in West Africa and has its roots in poverty, and lack of basic education and awareness. Only by trying to address these problems together with key relevant stakeholders, we can manage to make child protection, access to quality education, and adolescents and youth empowerment central assets for the communities' development. We are glad to work together with Ferrero and to support the company's commitment to contributing to a fair and sustainable cocoa supply chain, in coordination with the relevant actors. Thanks to all these efforts, thousands of children will have significant improvements in their lives."
Daniela Fatarella, Chief Executive Officer of Save the Children Italy.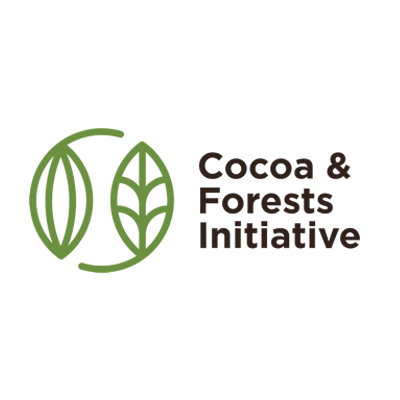 Ending deforestation in the cocoa sector
Ferrero is fully committed to ensuring our cocoa does not come from protected areas and does not contribute to deforestation.
As one of the founding members of the Cocoa & Forests Initiative (CFI), we are committed to working collaboratively with other leading global cocoa and chocolate companies and the governments of Côte d'Ivoire and Ghana to end deforestation and forest degradation across the global cocoa supply chain. You can read about our progress in our annual Cocoa & Forests Initiative report.
At Ferrero, we have worked for years to reach a very high level of traceability and visibility in our supply chain. We use technology to map farms and sourcing areas so that we know their location, size and productivity, and we ensure that they are not located in protected areas.
We are also implementing a range of measures that significantly contribute to environmental protection and biodiversity and limit climate change impacts. For example, we train cocoa farmers in good agricultural practices and support in distributing and planting multi-purpose trees and developing agroforestry systems.
To increase transparency, we annually disclose the list of suppliers and dedicated farmer groups we source from.
Reports and Charters downloads
THERE IS STILL
A LOT TO DISCOVER