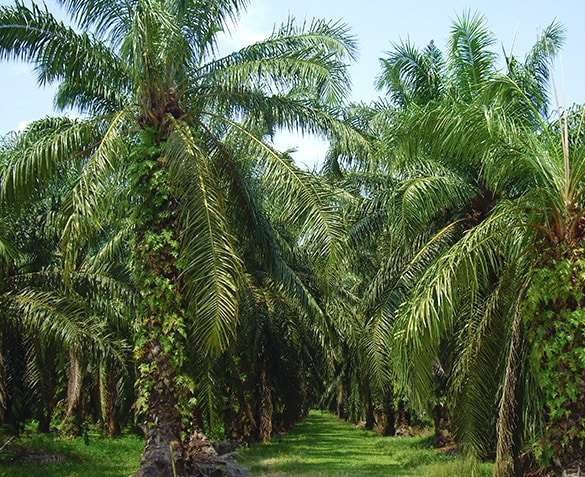 16-02-2017
Ferrero's sixth palm oil progress report
New traceability to the plantations
In 2016 Ferrero chose to modify its palm oil supply base. In light of these supply changes, we had to revise and even restart activities aimed at full traceability previously achieved in December 2015. However, we are pleased to confirm that between January – June 2016 Ferrero reached 100% traceability of its palm oil sources to 86 mills and 98.5% traceability to 447 plantations. In total we have about 36,500 smallholders in our supply chain.

Ferrero sources its palm oil supplies accordingly: Malaysia (92.46% of our certified RSPO Segregated volumes), Papua New Guinea (5.97%), Brazil (0.64%), Indonesia (0.51%), Costa Rica (0.15%); Colombia (0.09%), Guatemala (0.09%); Salomon Islands (0.05%), Honduras (0.04%).

No deforestation: update
The achieved traceability means that by the end of 2016, we have been able to identify the name, ownership and the location of the supplying plantations, including coordinates. Furthermore, we have systematically started collecting the maps of plantations, where data was available from official sources. High level of traceability is key to verify the implementation of the Palm Oil Charter and embedded POIG requirements.

In October 2016, Ferrero started a pilot project called "Starling", in order to test remote sensing technologies for monitoring forest cover change. Starling is a new service developed by a consortium between Airbus Defence and Space, The Forest Trust (TFT) and SarVision. Remote sensing technologies available today are able to differentiate between replanting and deforestation. Satellite and radar images taken in near-real time at regular intervals can be used to monitor land use change over a given time. It is anticipated for the long-term that geospatial assessments like Starling can provide a credible tool to check if suppliers comply with Ferrero's no-deforestation principles.

In April 2015, Ferrero endorsed the HCS Approach (HCSA), a methodology launched by a large platform of stakeholders enabling companies to understand forest areas for protection from degraded lands with low carbon and biodiversity values that may be developed. In this context, Ferrero welcomes the agreement reached in November 2016 on the convergence between the HCSA and HCS+ approaches "on a single, coherent set of principles for implementation of companies' commitments to "no deforestation" in their palm oil operations and supply chains". The revised HCSA toolkit, available in early 2017, will give indications on how to delink deforestation from the palm oil production.

No exploitation: update
In order to provide our suppliers with effective guidelines to comply with the 'no exploitation' requirements of the Ferrero Charter, in April 2016 Ferrero endorsed the "Free and Fair Labor in Palm Oil Production: Principles and Implementation Guidance". The document was released in March 2015 by a wide alliance of international human rights and environmental organizations gathering around a common platform as it pertains to fair labor working conditions.
In November 2016 this document then led to the launch of the POIG Publication "Palm Oil innovations: Labour Rights", which Ferrero, as a POIG member, integrated into its Charter. The document outlines how to ensure that the rights of workers are respected by palm oil growers. It also advises the RSPO on how to reinforce its current Principles & Criteria on this topic in the upcoming review.

Next steps
• Visiting priority plantations: with the availability of the new traceability data, we have completed the desktop assessment of suppliers, identifying their status on social and environmental topics, any gaps compared to the Charter and the recommended action plans for them. This assessment enables us to identify the priority plantations to visit in first half 2017 in order to discuss and improve their activities.
• Third party verification.
• After the completion of these visits, we will be able to start running the third party verification process according to the "Ferrero Verification Protocol" with the support of a leading, external service provider. It will help determine if our suppliers are effectively meeting the Ferrero Palm Oil Charter requirements to protect forests, biodiversity, local communities and workers' rights.
• The Ferrero Palm Oil Dashboard: traceability data, progress with our suppliers, maps and assessments will be assembled to create the "Ferrero Palm Oil Dashboard", as part of our journey towards transparency.