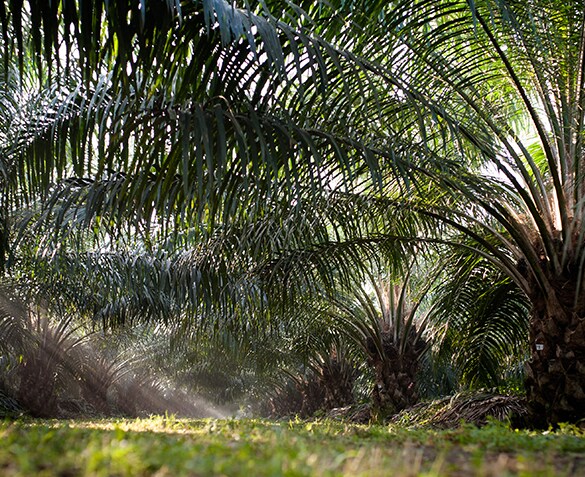 31-08-2017
Ferrero's seventh palm oil progress report
Traceability
Ferrero's palm oil supplies come from 100% RSPO certified and segregated oil, whilst our Ferrero Palm Oil Charter demonstrates our commitment to take our supply chain beyond RSPO requirements. A key factor in doing this is our continuing work in maintaining robust traceability, which allows us to understand the origins of our supply. This information means we can work more efficiently with suppliers.

In 2016 Ferrero faced several challenges regarding its major suppliers' efforts towards good practices and maintaining the RSPO certification. In fact, despite the long term cooperation with suppliers, and our constant commitment to lasting partnerships with them, the dynamics in the palm industry in 2016 compelled us to look at new suppliers, thus altering our supply chain.

However, we continued to invest in 100% SG certified palm oil and maintain full traceability even during the shortage periods of some SG certified palm oil products. Furthermore, this alteration provided us with the opportunity to engage, learn and at the same time elevate the practices on the ground. This also enabled us to ensure that the new suppliers fully acknowledge and endorse the Ferrero Palm Oil Charter, whilst more established suppliers align with it.


Supplier Engagement
We understand our suppliers play a crucial role in supporting our journey in sustainability. Without their support, we would not be able to offer consumers our high quality and fresh products. As a result, we place a lot of importance on our supplier engagements.

Besides regular interactions at events such as the RSPO Round Table, we also meet our suppliers and continuously engage with them to ensure the implementation of our Palm Oil Charter in line with our roadmap.

Supplier Assessment
In order to establish an in-depth discussion with our supplier we piloted a self-assessment questionnaire to selected suppliers in January. Through the feedback from the pilot assessments, we were able to identify the supplier's status on social and environmental topics, key challenges they are facing on the ground and various gaps compared to the Ferrero Charter.
By the end of 2017 we will roll out the assessment to all our suppliers. Findings from the assessments will then be the focus of future discussions.

Field Visits
In May 2017, the Ferrero team, together with our sustainability partner, TFT, visited key suppliers in Malaysia and Indonesia.

The purpose of this trip was to firstly discuss the findings from the pilot self-assessments and to secondly experience first-hand the practices that are being undertaken by the suppliers in terms of managing labor and environment related issues. These field visits provided essential information to the development of individual roadmaps for our suppliers in order to fulfil the Ferrero Palm Oil Charter requirements.

No Exploitation
The three-way discussions carried out between Ferrero, TFT, and our suppliers during the field visit were tailored to the self- assessments and suppliers' challenges and gaps identified in comparison with the Ferrero Charter.

These discussions provided Ferrero and TFT with the opportunity to develop a clear roadmap essentially oriented around labor related matters, as well as to define solutions to improve the shortcomings. These tailor-made roadmaps will be systematically shared and discussed with our suppliers, and will constitute a key part of our Palm Oil Charter implementation framework. Accordingly, our Verification Protocol will serve as the basis for the assessment carried out by our auditing partner Bureau Veritas.

No Deforestation
Ferrero is continuously committed to finding innovative solutions that support our efforts towards a more sustainable development. With this in mind, whilst building on our grower level traceability achievement, Ferrero started piloting a geospatial assessment to monitor forest cover change by using a combination of different remote sensing technologies on selected plantations of our supply chain.

The service called Starling has been developed through a partnership between Airbus Defence and Space, The Forest Trust (TFT) and SarVision. It is able to provide real time updates on deforestation in the areas identified for monitoring.

Following positive results of the testing phase, in May 2017 Ferrero embarked on Phase 2 of this project.
The service is used in selected priority areas based on land cover within and around the sourcing concessions as well as on the importance of the supplying parent company to Ferrero.
We are confident this could be the start of a successful journey in verifying the implementation our No Deforestation commitment within our palm oil supply chain.